Good ol' Sydney! (Aug/Sep 2006): Dining @ The Apparentice
One of the best meals that I had in Sydney was at
The Apparentice
at the Sydney TAFE Campus in Ultimo.
Granted, it is actually a training restaurant for its students, for other than the slightly nervous trainee serving staff (who were actually students at the college) you would hardly feel that you are in a "training" environment.
The environment was simple but modern. Table arrangement was pleasant.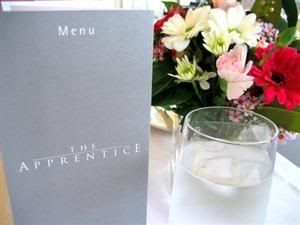 At just A$20, you get a selection of 3-course plus a drink. I opted for their house white which was pleasant enough. Here's what my dining companion and I had:
(*Disclaimer: Due to time lapsed, I could no longer remember exact name of the dishes served so I would just have to make do with simple descriptions of them.)
Complimentary Bread Roll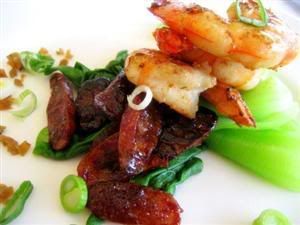 Starter: Grilled Prawns on top of Chinese Bok Choy and Grilled Chinese Sausages ("Lap Cheong") - GOOD!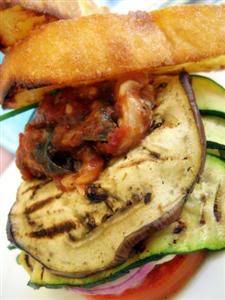 Starter: Murray Bug (similar to Balmain Bug) served with Roasted Vegetables and Toasts - GOOD!
Main: Mushroom Risotto. My friend seemed to enjoy it.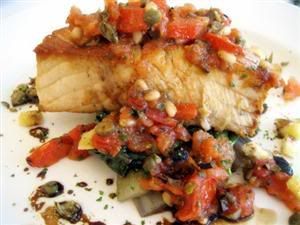 Main: Err, I think mine was a Salmon. It was quite a big portion and the fish was fresh enough. A bit dry though. And that was all I could remember about this dish.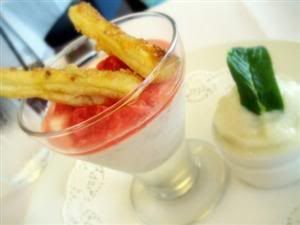 Dessert: Strawberry Lychee Pudding or Panna Cotta served with ice-cream. Quite alright.
Dessert: Warm Chocolate Cake served with ice-cream. Can't go wrong with this dessert.
Dessert: At th end of the meal, we were served with complimentary Mini Chocolate Crepes. How nice!
Overall, I enjoyed my meal at
The Apparentice
very much. Catching up with an old friend whom I have not seen for a long time over a highly satisfying meal in a pleasant environment, it was one of my most memorable meals in Sydney. And what a steal at just A$20. If I have stayed on longer, I would surely make repeat trips back to the restaurant.